Private tours
*********************************
0. Pick-up on arrival in Budapest
Avoid the hassle of looking for (un)reliable taxis, finding hidden bus stops, or strange people coming up to you and offering services, just BOOK your pick-up here and we will be waiting for you on arrival. Don't risk, start your holiday safely!
| | | | |
| --- | --- | --- | --- |
| | | | |
| Arriving by airplane? | Arriving by train? | Arriving by ship? | We're waiting for you! |
*********************************
1. Sightseeing in Budapest (3-4 hours)

Basilica (interior) - Parliament (stop) - City Park - Heroes' Square (stop) - Andrassy Avenue (Diplomatic district) - Opera - Chain bridge - Castle District (stop) - Matthias Church (exterior) - Fishermen's Bastion - Mount Gellert/Citadel (stop) - Elisabeth Bridge - Danube Corso

Budapest panorama

Heroes' Square

Fishermen's Bastion

Matthias Church
*********************************
2. Parliament interior visit (only together with any other tour)


House of Parliament - walk around Hungary's largest building, see the Holy Hungarian Crown, the wonderful session hall, the impressive staircase and learn about the history of the most important building of the country.
* The Parliament reserves the right to cancel guided tours without notice on special occasions.

Parliament

Main Staircase

Holy Hungarian Crown

Parliament Session Hall

Parliament Gallery
*********************************
3. Extended Tour of Budapest (5 - 8 hours)
Experience more of the city, including Tour 1 (and optionally Tour 2), we add some visits to the most famous spa baths (dry visits, no swimming) and to some famous traditional cafes, or a longer walk in the Castle District in the Old town or any other special interest sights, such as the Great Market Hall. This tour is more cultural and informative.

Gellert Bath

Playing chess - Szechenyi Bath

Market Hall

Cafe New York
*********************************
4a. Enjoy the lights of the city (2-3 hours)


Enjoy the amazing lights of the city, take breathtaking photos from the best panoramic points and see the romantic view of the Danube.

Night Tour

Fishermen's Bastion

Heroes' Square

Panorama

Parliament
If you are a photo freak...
... click on the below photo link to see photos taken by some of my guests.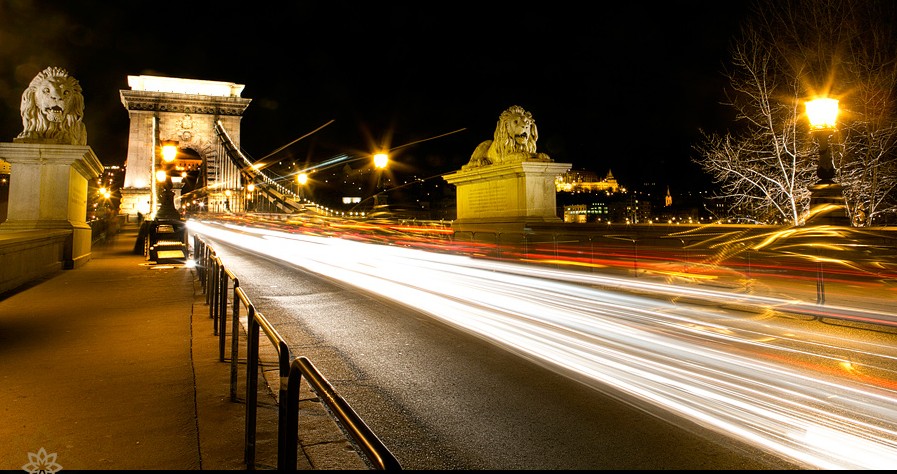 *********************************
4b. Folklor show with dinner and gypsy music (3-4 hours)
Enjoy a typical Hungarian dinner incl. the famous Goulash soup, Hungarian main dish, dessert), wine, water, coffee in a Hungarian Csarda (typical Hungarian restaurant) with true Gypsy music + a folklore show of Hungarian dances incl. Men's dances, Couple dances, Women's Bottle Dance, Gypsy dances etc.
A shortened photographic night tour (4a) may be added.

Hungarian Dinner

Folklore Dance Show

Hungarian Wine

Chain Bridge by night

Parliament by night
*********************************
5. Jewish tour in Budapest centre (3-4 hours)
Explore the Jewish quarter of Budapest, visit the largest Synagogue of Europe, the Tree of Life, and the wonderfully renovated Orthodox synagogue (optional). Remember the victims of the Holocaust at the Shoes on the Danube.

Great Synagogue

Tree of Life

Orthodox Synagogue

Shoes at the Danube

Sunday market in the Jewish quarter
*********************************
6. Art Nouveau tour (3-4 hours)
Whether you are an architect or just interested in the amazing art trends of the early 20th century, you will be fascinated to see the wonderful examples of Art Nouveau in Budapest. Apart from the classical and most famous buildings listed in your guidebooks, this tour also includes less well-known and more hidden ones, too. Some buildings allow a short interior visit to get a deeper insight.

Art Nouveau

Art Nouveau

Art Nouveau

Art Nouveau
*********************************
Outside Budapest
*********************************
7a. Szentendre - Town of Artists (cca 4 hours)
Szentendre - a picturesque baroque town - enjoy the arts, galleries - visit funny museums (Microscope, Marcipan etc) - walk through the baroque centre of the town - visit churches - enjoy the views - go shopping - return by car or boat (in summer) to Budapest on the Danube

Szentendre Main Square

Szentendre Street

Szentendre narrow street

Szentendre Horse Coach
*********************************
7b. Danube Bend tour - Esztergom + Visegrad + Szentendre (cca 8-9 hours)
Esztergom - visit the largest cathedral of Hungary, Visegrad - Enjoy the magnificent view of the Danube Bend, visit the medieval Castle (optional), Szentendre - visit the Town of Artists (see Tour 7a - Szentendre)- return by car or boat (in summer) to Budapest on the Danube

Esztergom Basilica

Visegrad Castle and the Danube Bend view

Szentendre Main Square

Return by Boat (in summer)
*********************************
8. Lake Balaton and Herend (cca 8-9 hours)


Visit the largest freshwater lake in Europe, the "Hungarian Sea" or Lake Balaton. Enjoy the gorgeous panorama at the famous Tihany peninsula, the cosy little streets and optionally the nature reserve area. Do not miss Balatonfured where Hungarians usually spend a nice summer day or the famous miraculous healing water or the Tagore-promenade. Nearby is the worldwide known Herend porcelain factory established in 1826 where you can watch as artists show you the different steps involved in creating these porcelain beauties. You can also purchase exclusive presents in the porcelain factory or just enjoy a coffee and a cake served in Herend porcelain plates and cups.

Lake Balaton

Tihany peninsula

Tihany Village

Balatonfured

Herend Porcelain

Herend paintwork
*********************************
9. Puszta Tour with a horse show and lunch with gipsy music (cca 5-6 hours)


Enjoy life in the countryside, see the horse ranch of two world champion horse coach driver brothers and their champion horses, discover the most typical animals of the Hungarian countryside (Hungarian Puli dog, Hungarian grey cattle etc), enjoy a spectacular horse and animal show, then take a ride on a horse carriage to the nearby forest and add a light countryside lunch with gypsy music.

The famous Puszta Five

Ever seen a horse sit like a dog??

Hungarian Puli Dog

M.Zuckerberg's (Facebook) Puli Dog in action

Horses

Lunch with gipsy music
*********************************
10. Royal tour to Sissi's Palace (ca 3-4 hours)


Visit the beautifully renovated royal castle at Godollo where Hapsburg emperor Franz Joseph and Queen Elisabeth (Sissi) loved to spend their summers. Do not miss a walk in the royal garden.

Godollo Palace

Beautiful Sissi

Palace interior

Royal Garden
*********************************
11. Daytrip to Vienna, Austria


Vienna, capital of Austria is only a 2.5 hours drive from Budapest. Visit the imperial capital, enjoy the Old Town, Stephen's Cathedral, Prater, or Schonbrunn Palace. Try the famous Sacher cake with a real Vienna coffee. Do not miss the famous Hundertwasser house.
Return to Budapest in the evening.

Vienna - Old Town

Schonbrunn Palace

Sacher cake and coffee

Hundertwasser
*********************************
12. Traditional Hungarian lunch/dinner in my family home (max 2-4 persons)


Enjoy a traditional Hungarian lunch or dinner in my family home. Meet my family and taste the famous Goulash soup, paprika chicken (my favourite) with dumplings. Enjoy the most famous drinks of Hungary with us (Tokaj wine, Eger Bull's blood, Unicum).
Transfer rides are included to/from your hotel.

Enjoy our Goulash soup

Want to join us?

Chicken Paprikash

Famous Hungarian drinks
*********************************
Transfer ride to/from Prague/Vienna/Brno/Krakow ... etc
Door to door service based on your schedule, we stop when you like. Sit back and enjoy the ride.

Comfortable Car

Door to door service
*********************************
Enquire and reserve your programmes per e-mail or by telephone!


info@TourGuideHungary.com
Interested in TAILOR-MADE programmes? Want to find out more about your ROOTS?
Send a mail with your wishes!
Impresszum